Three Simple Job Searching Tips
Searching for a job is never a simple task. It takes time, persistence, and dedication. Whether you are currently on an active job search, anticipating looking for something in the future as a new graduate, or simply taking stock of your current position and considering seeing what else might be out there, here are three ways that can help make your process a bit easier (especially if you're interested in the nonprofit sector). As Interim Director of the M.A. in Nonprofit Management program at Adler University, these tips come directly from my work as a recruiter for a consulting firm that works exclusively for nonprofits.
1. Explain why you are a fit.
One of the fastest ways to be removed from the pile of qualified applicants is not to tie the opportunity to your credentials. Does your cover letter read like a form letter? Is it generalized and not customized to the specific opportunity? Have you missed why you are interested and how you are qualified? You can be sure your application will quickly be put aside. Yes, there is the exception that some companies use screening software to search for key words, but many of us—especially in the nonprofit space—still review materials manually.
Tip: Review the position announcement and jot down the top three reasons why you are applying. Draft three sentences that succinctly and specifically detail why you are highly qualified for the position. Be sure to include what you think distinguishes you from other applicants. You'll want to stand out so there's no reason you'll be looked over.
2. Edit and read over everything before you submit.
What is with all of the errors? Yes, it's the digital age of abbreviations and emojis, but most professional positions require you to be able to communicate well and with relative ease. Some people tell me that as a country, our writing skills have degraded over the past ten years. Maybe. Probably. Sounds like it's time for a change.
Tip: Use free, high-quality sites like Grammarly that can strengthen your cover letter in a matter of seconds. And use spellcheck. Spelling errors, whether they are "typos" or intentional mistakes, are distracting and imply the applicant doesn't care enough to edit. Plus, another eye never hurts; ask someone you trust to give your work another read. Maybe they'll find something you missed.
3. Don't leave unanswered questions that'll dissuade the hiring manager.
Candidates should make it easy for the reviewer to quickly understand their experience. I find many examples of candidates misleading a potential employer by minimizing or exaggerating their experience. Some people represent the last position listed as their current one even when they have moved into full time job-seeking or independent work. The goal may be to gain an interview, but once you're in there, you don't want to eat up your interview time explaining or correcting what was on your resume. Worse than that, it leaves the impression of dishonesty.
Tip: Write a compelling cover letter that preemptively addresses questions that may be in the reviewer's mind, like gaps in your employment, underemployment, or short tenures. If you sense your age will be a barrier, address that, too. If it's allowed, send a video clip of yourself. You can take off your graduation date(s) from your resume, which can normally be the easiest and most common way to guess someone's age.
Looking for a job is work. Doing it effectively will save you time and help connect you with the right opportunity.
One last suggestion: Take a look at Amy Cuddy's TED Talk, "Your Body Language Shapes Who You Are." It is the most highly viewed TED Talk and will take you through a quick exercise you can do just before stepping into the interview.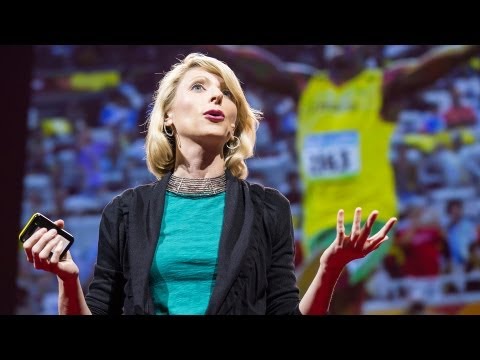 If you're interested in working in the nonprofit sector and seeing what other opportunities are available for you, I encourage you to apply for Adler's online master's program in nonprofit management. Have questions? I'm here to answer them for you.